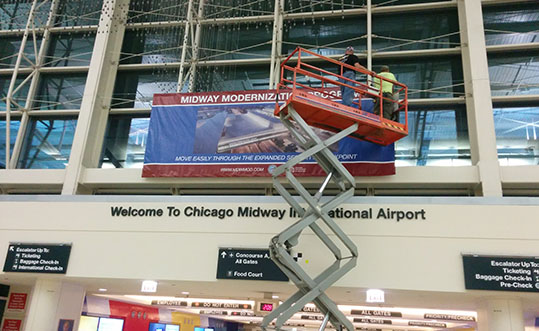 LET US TURN YOUR BIG IDEAS INTO BIG PRINTS
Cross Rhodes Print and Technologies is a premier one stop large format color print shop that serves locally and nationwide.
Increase your brand awareness with custom signs, banners, and stand banners! We have also taken it up a notch, offering die cutting to any shape of your sign! Our flatbed UV printer can print on substrates up to 2" thick and up to 5' x 10'. This printer has EXCEPTIONAL quality and can direct print on a variety of substrates. Our Latex printer can print up to 104" wide for those BIG BANNERS that are certain to catch anyone's eye!
Color Gallery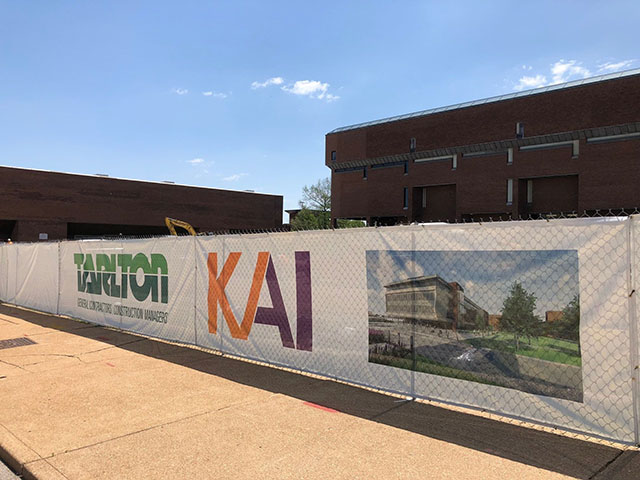 Mesh Banners
Mesh banners are similar to vinyl banners, but they use a mesh pattern that allows wind to pass through. They are typically hung on chain-linked fences but can be displayed in a number of different settings. They can be hung using grommets or pole pockets. Mesh banners are commonly used to advertise for businesses at a wide variety of events and sporting venues. The ratio of vinyl to holes for our mesh banners is 70/30. This means that 70% of the banner is comprised of vinyl while 30% is comprised of holes. This means your banner will have a slightly more transparent or "muted" appearance than something like our vinyl banners which are 100% vinyl and thus result in a more vibrant end result. This difference in vibrancy between solid vinyl and mesh is common across all printers.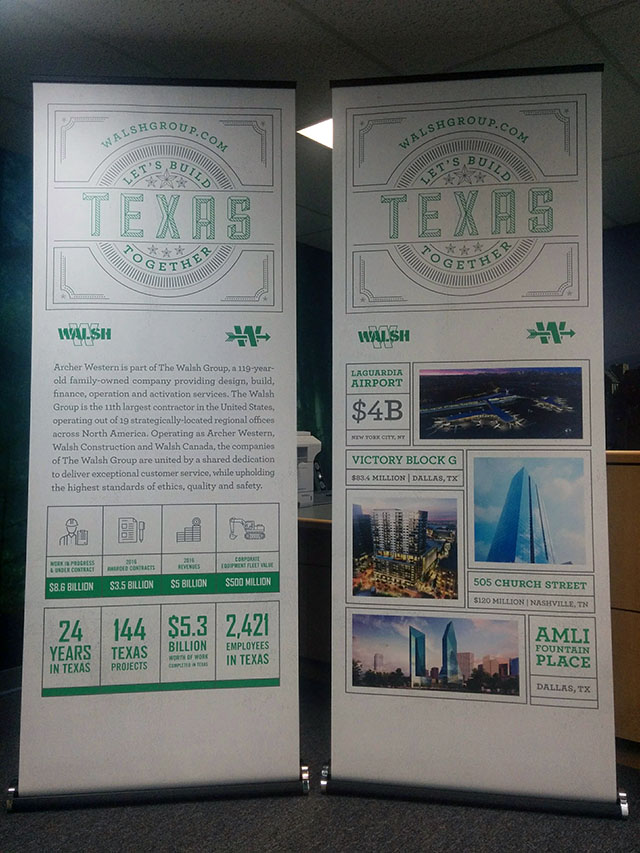 Retractable Banners
Retractable banners pull out of and retract into an aluminum stand or base for maximum portability. This feature makes these banners the ultimate signage solution for trade shows, events and conferences. Printed on 8mil 100% polyester film, high opacity, gray backed film that blocks out ambient light. No warping, buckling or stretching.
Our retractable banners include a padded carrying case that makes storage and travel a breeze. The durability, portability and ease of use coupled with professional quality printing means your next trade show or event using your retractable banner will be your best yet. Your retractable banner and metal base will last for many events and years to come.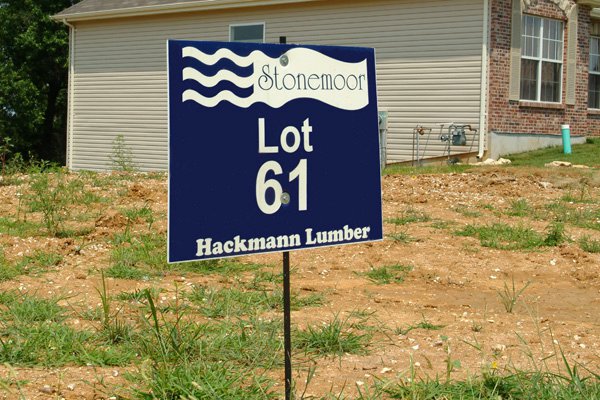 Yard Signs
Our 4mm or 6mm corrugated plastic yard signs offer a durable and versatile outdoor signage solution. Yard signs can be displayed with optional wire stakes added during the order process or installed in frames or hung or propped in a variety of ways. Yard signs are most commonly used in lawns and alongside roads as political advertising, business services promotion, real estate signage and more. They also work great as informational signs, yard sale signs, announcements, and for directing attendees to events. Yard signs can be single or double-sided.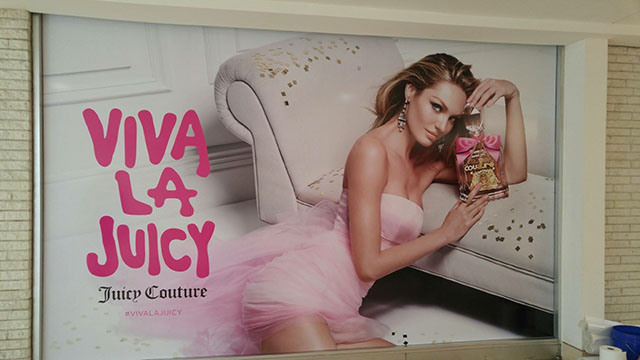 Perforated Window Decals
Perforated window decals are specialized decals designed for the use on windows. These decals are made using perforated vinyl, meaning that tiny holes called micro punctures are punctured into 60% of the material. This allows the design on the decal to be visible from the outside and see-through from the inside.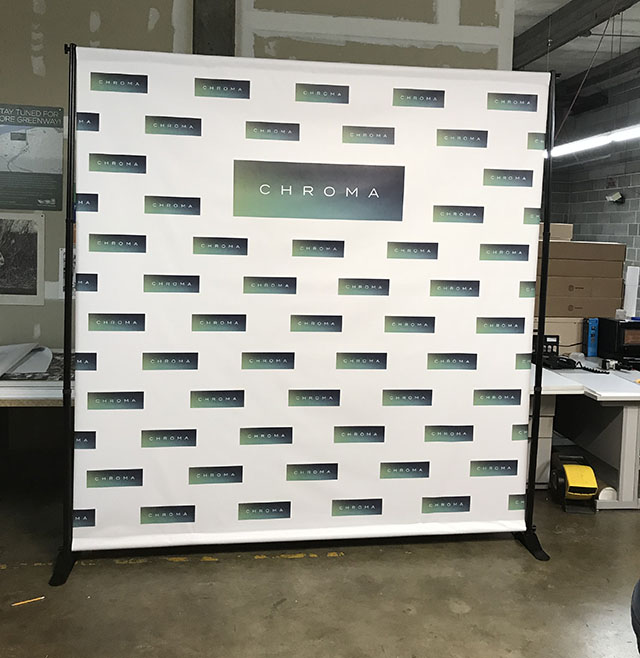 Back Drops
Back Drop banners are a versatile display option for a wide variety of occasions. Made from 13 oz. vinyl with top and bottom pole pockets, the banner is printed using latex printer and is easily set up with the provided backdrop frame. With the included carrying case you'll be ready to set up your custom back drop or Step and Repeat banner in minutes at your next event, whether it is a trade show, media occasion, wedding, party, fundraiser, or otherwise.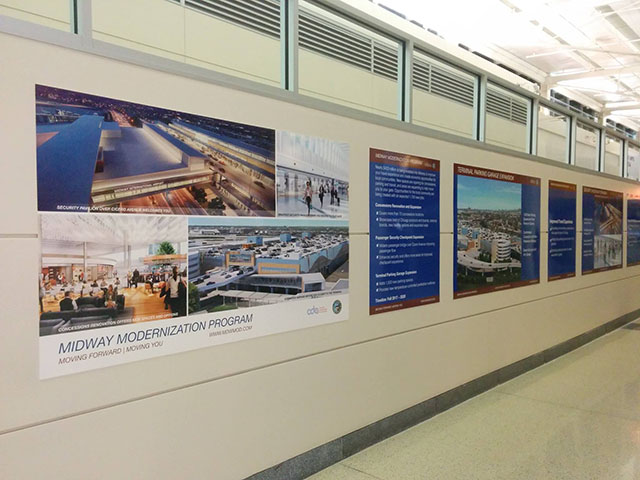 Indoor Presentation Posters
Indoor Presentation Posters can be printed on a variety of materials. From simple 20# Bond Paper to a nicer Heavy Weight Coated Bond that makes your imagery really pop. If you require something even more eye catching, try our Gloss, Matte, or Satin Photopapers for your Posters. If you're needing the posters already mounted, we have the ability to Direct Print on a variety of material up to 2" Thick. Direct Printing your posters instead of printing and mounting them looks great and is very cost effective.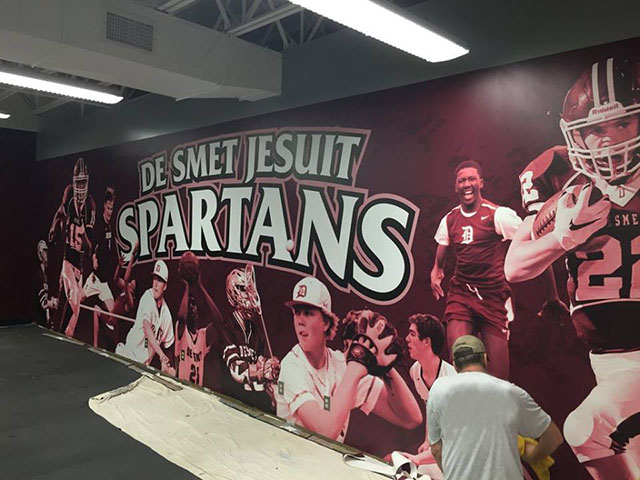 Wallpaper Graphics
Let Cross Rhodes transform your space with a creative Large Format Environmental Graphic Solution. Digitally Printed Custom Type II Wallcovering can turn any wall into a new area. We can print anything, large or small creating new surroundings for you. From small single panels to large multi panel graphics, we can change a simple blank wall into something exciting and visually eye catching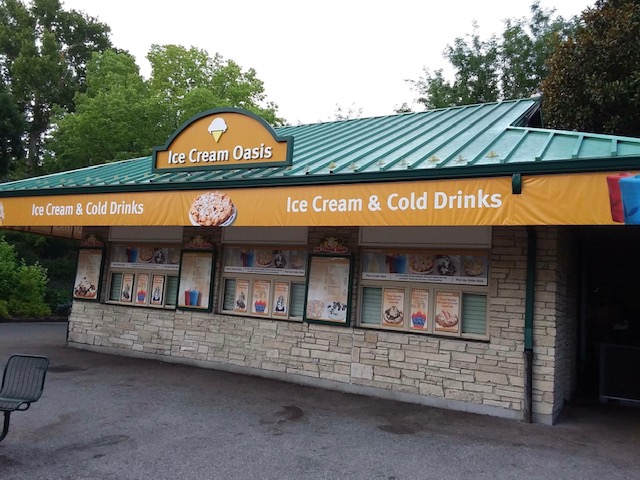 Vinyl Banners
Proudly market your business with custom printed Vinyl Banners. Placing advertising banners near your store allows you to catch and sustain people's interest—quickly and effectively. Often large and conspicuous, banners point customers to your business without the usual high advertising costs. Printing vinyl banners can use over and over again.

Standard 13 oz. vinyl is great for both indoor and outdoor use but may not withstand extreme weather conditions.

Premium 15 oz. vinyl is more durable, making it ideal for outdoor use.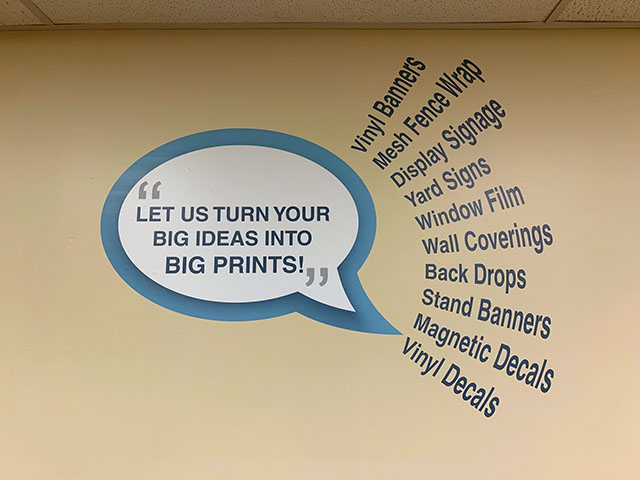 Vinyl Lettering
Vinyl lettering includes letters, numbers, or shapes that are individually cut out from a 2-mil vinyl roll and then pre-spaced and placed onto pre-masked transfer tape . This allows the lettering to be easily installed as one piece, creating a clean and professional look. Some surfaces vinyl lettering will work on include glass, windows, walls, storefronts, cars/trucks.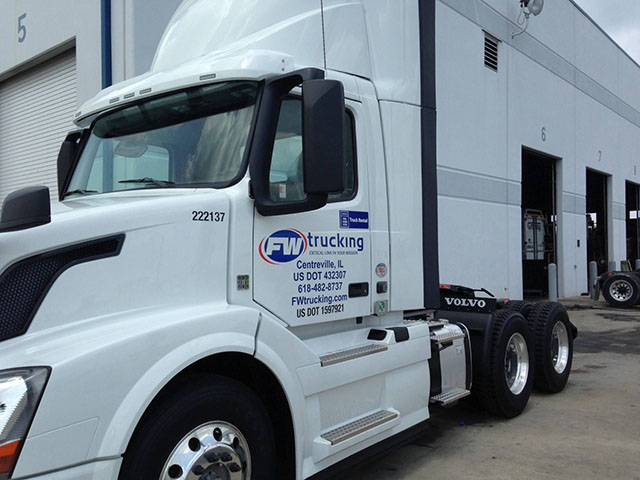 Vehicle Magnets
Thin yet strong, car magnets can be attached to flat, smooth magnetic vehicle surfaces for advertising and growing your business on-the-go. Affordable, durable custom car magnets are the perfect choice for removable signage on personal or business vehicles. Car magnets are 100% customizable and paint-safe so you can design your own magnet, stick them on a car or truck, peel them off, and reuse them again and again. With our world class printers you can rest assured your magnet will be fade resistant and will look great on your vehicle.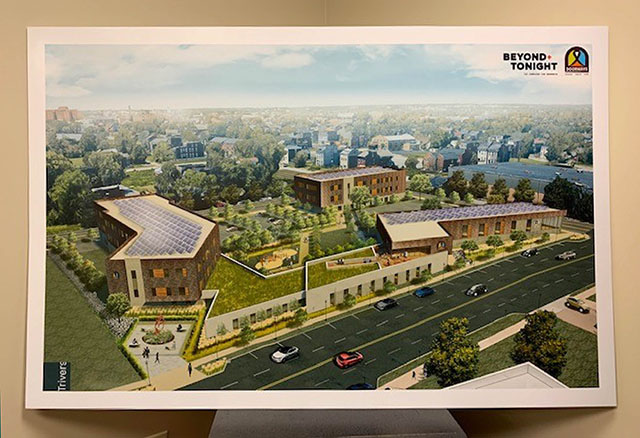 Foam Board
(Also known as "foamcore") signs are the perfect marriage between portable and professional. Retaining the same performance properties as standard foam board, our 3/16" foam board signs are directly printed on styrene foam with a paper face on either side. Custom foam board signs are great as visual aids during presentations, as signage to let customers know of ongoing specials, as point-of-sale displays or virtually any other indoor signage application.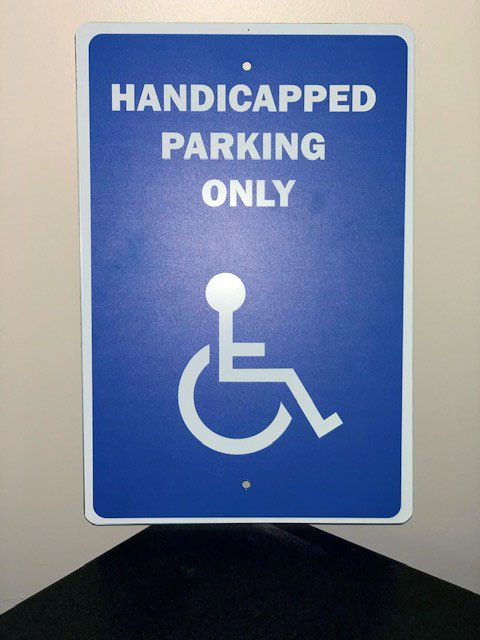 Max Metal
Our aluminum signs are made of two pre-painted sheets of .008" aluminum with a solid polyethylene core (for a total thickness of approximately 3/16 inches). They are weather resistant and work great for a variety of uses including construction sites, property, retail, manufacturing, and real estate signage. Options for your aluminum signs can include cut to shape signs, drilled holes for easy hanging, and single or double-sided printing. We can print up to a 5'x10' sign .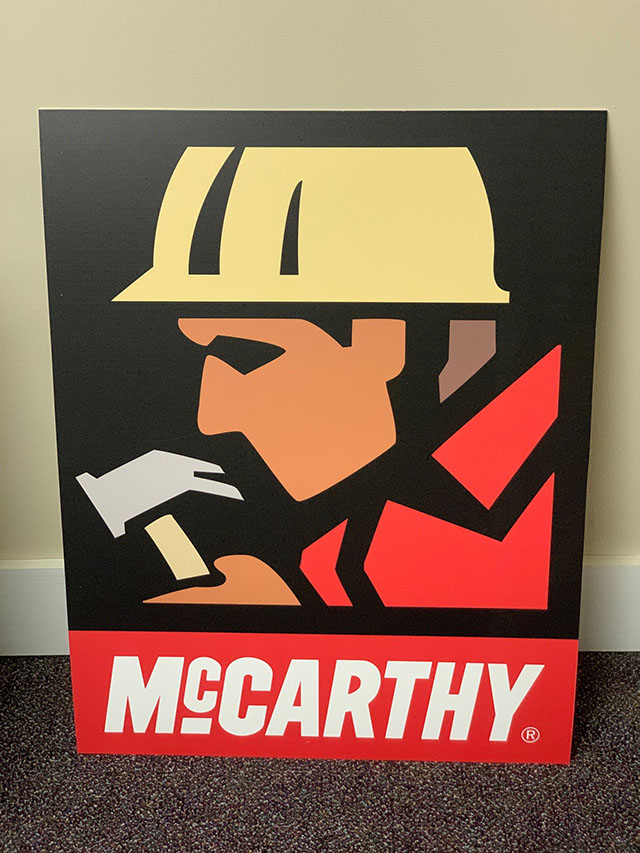 PVC
Custom PVC Signs Printed in Full Color. Extraordinarily Strong and Flexible Signs. PVC signs can help project a high-quality, professional image. Strong and incredibly durable, PVC can be installed and transported easily and is a great solution for long-term indoor or outdoor use signs. The ability to order single or double sided PVC signs expands the possibilities for use and creates a wide range of display possibilities where a high-end, professional appearance is desired. PVC signs are made from a choice of 1mm, 3mm or 6mm and 12 mm bright white rigid plastic that is very strong and dimensionally stable when used indoors/outdoors
1mm PVC =1/16 thick
3mm PVC=1/8" thick
6mmPVC= 1/4" thick (recommended for outside)
12mm =1/2" thick (recommended for outside)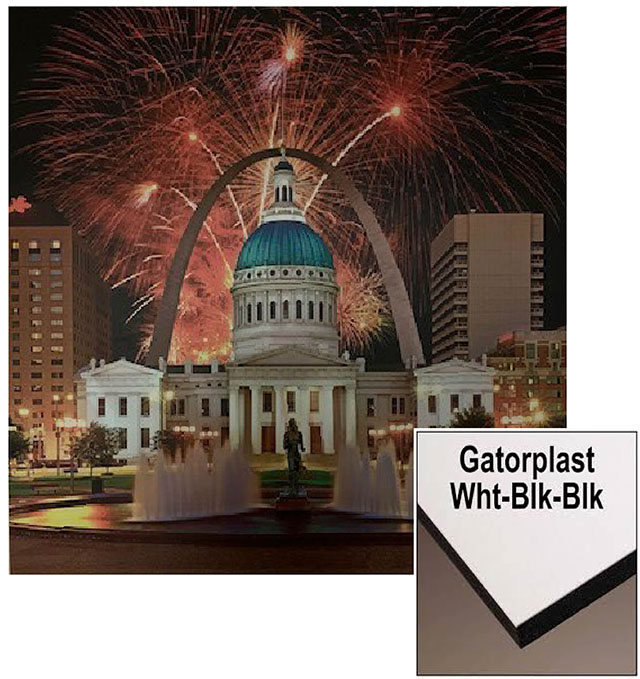 Gatorplast
Gatorplast consists of a polystyrene foam center with outer faces made of high-impact polystyrene sheets. Similar to Fome-Cor, but with a plastic feel on the outside. Gatorplast is a good option for indoor usage. White ,black, black gives you a professional finished look on the edges.